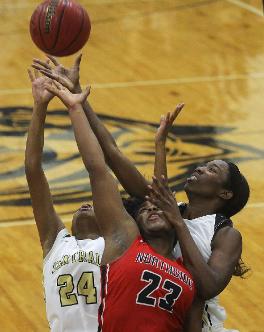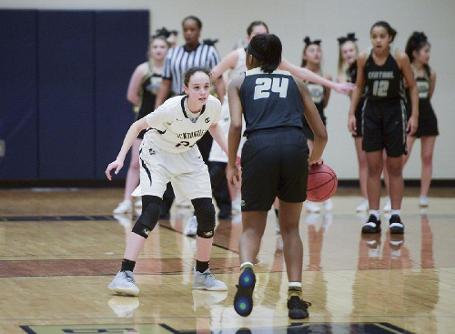 No matter what it looked like, Mills' 45-40 victory over host Little Rock Parkview in Saturday's championship game of the Battle on Barrow was one Comets Coach Raymond Cooper wanted to savor. "Any time that you win against Parkview, it's a good win," Cooper said. "Any time."
NWA Democrat-Gazette/ANDY SHUPE Fayetteville guard Coriah Beck (left) makes a move around Jonesboro forward Destiny Salary Friday, Dec. 7, 2018, during the first half of play in Bulldog Arena. Visit nwadg.com/photos to see more photographs from the game.
Zoe Adebyo (center) and other North Little Rock players celebrate during the Lady Charging Wildcats' 69-40 victory Wednesday over host Bentonville West at the Class 6A girls basketball state tournament at Centerton - Photo by Ben Goff CENTERTON -- Kelsie Mahone scored Bentonville West's first ever postseason points with a three-pointer for a 3-2 lead.
NWA Democrat-Gazette/CHARLIE KAIJO Bentonville High School guard Avery Hughes (0) dribbles during the Class 6A state basketball quarterfinals, Friday, March 1, 2019 at Bentonvile West High School in Centerton. CENTERTON -- One thing Tom Halbmaier has liked about his Bentonville High girls this season is their ability to pile up points in a hurry.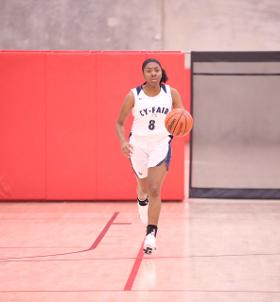 DALLAS, TX - A lot happened in Texas last weekend and Blue star Media was fortunate to be on hand for the Queen of the South Event just outside of Dallas. While it's always easy to be excited about good basketball and talented prospects it's also imperative that we keep in mind the students, staff, ...
Southwest Sports Alliance Skill Academy
SOUTH LAKE, Texas- While the NCAA Fall Evaluation Period usually signifies the end of the "club" or non-scholastic season, it doesn't mean players and coaches aren't still in the gym getting the work done. The second annual Southwest Sports Alliance Skill Academy took the floor of Carroll Senior High School just northwest of Dallas this ...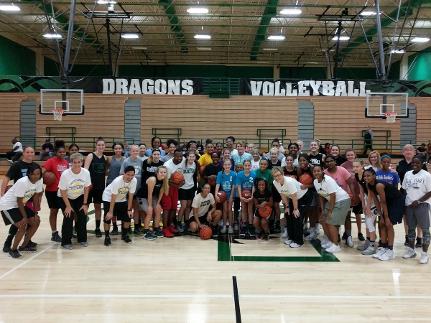 Lauryn interviews Olympic Sprinter Carol Rodriguez